results found
Press 'Enter' to search
Sorry, but nothing matched your search terms. Please try again with some different keywords.
Recent posts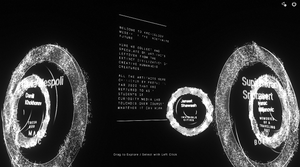 Lab
Step into our quirky virtual museum, crafted by the students of TouchDesigner Course by Curiosity Media Lab, which took place

Theatre
The performance transpired on New Year's Eve 2022 in Limassol, Cyprus, at the distinguished Κόλλα venue. Spearheaded by the Κόλλα

Installation
Plants Embassy is at home in Boyarskye palaty for pleasing encounters with people and for establishing new lines of communication.